Meet the Staff
TK Matthews – PGA General Manager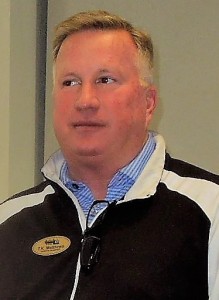 TK Matthews was born and raised in Tucson, Arizona.  After high school, he attended the Air Force Academy where he played on the Division 1 basketball team and had hopes of becoming a pilot.
His introduction to the golf business was at the Arizona Biltmore Resort in Phoenix, Arizona.  He then moved to Martha's Vineyard in Massachusetts where he started his PGA apprenticeship.  Over the course of two years he traveled between Farm Neck Golf Club in Martha's Vineyard MA and The Vineyards in Naples FL to complete his PGA apprenticeship.
His first Head Professional position was at Country Creek in Estero where he spent one year as a head professional prior to receiving his PGA status.  He was then named the Head Golf Professional at Black Diamond Ranch in Lecanto, Florida where he spent three years before he transitioned to Bear's Paw in Naples and spent the following eight years as their Head Golf Professional.  Following Bear's Paw, TK spent three years as Head Professional at Grey Oaks, seven years as the Director of Golf at Countryside Golf & Country Club and recently 3 ½ years as the Director of Golf at Heritage Bay.
TK has been a PGA member since 1991.  He was twice awarded the Southwest Chapter PGA Horton Smith award for his work in education.  He is married to Jane who is a chef.  His son Michael is a graduate student at The University of Nevada at Las Vegas.
---
Penny Porter, Lead Golf Professional
LPGA Class A Professional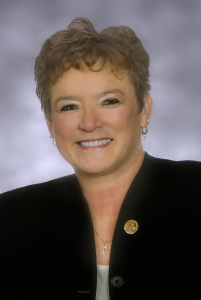 Penny Porter is from Indianapolis, Indiana. She graduated from Southern Illinois University with a Bachelor of Science degree in Education. She attended on a full golf scholarship.
Soon after graduating from college, she started in the golf business in Indianapolis, then moved to Sarasota where she became the Assistant Golf Professional at Sunrise Country Club for three years. She then moved to Sebring, Florida and was name the Assistant Golf Professional at Sun' N Lake Golf and Country Club. She held that position for two years before being named Head Golf Professional and held that position for three years. Penny moved back to the west coast of Florida and took the Clubhouse Manager Position for Manatee County Golf Division for nine years before moving back to Indiana to help in the care of her parents. Penny started working for RH West Management Company in the position of Women's Golf Director and Merchandise Coordinator, Penny coordinated all the Women's Programs between two facilities for several years. Penny then took the Head Golf Professional at Deer Creek Golf Club for three years prior to being named the Golf Professional at Dick's Sporting Goods in Greenwood, Indiana. Penny's team became one of the TOP 20 Pro Shops out of 600 stores nationwide. Penny was named Employee of the Month several times over her eleven-year tenure with Dick's Sporting Goods. After Dick's cut all the golf professional positions nationwide, Penny decided to move back to Sarasota to care for her aunt. Penny took the Assistant Golf Professional position at TPC Prestancia and was in that position for four and half years.
Penny has held several offices in the LPGA and currently serves on the National Hall of Fame Committee. Penny was the recipient of the Goldie Bateson Service Award in 2013. Penny is an accomplished Golf Instructor and has coached all skill levels from beginners to touring professionals. In her leisure time, Penny enjoys kayaking, racquet sports, board and video games and reading. Penny loves pets and has a cat named Sonny.