Meet the Staff
Ryan Coffey –  General Manager
Ryan Coffey rejoined the Myakka Pines Golf family in March of 2022 as the General Manager.  Ryan is from Charleston Illinois originally and like our Head Golf Professional Penny Porter, is a proud Southern Illinois University Saluki.  Ryan had his first job in golf at the age of 14 working at the local driving range, worked on the grounds maintenance staff while in college, and came to Myakka Pines Golf Club as the Assistant Professional in 2018.  Ryan then had the tremendous opportunity to help open the brand new Heritage Landing Golf & Country Club in Punta Gorda, Florida.  Ryan has had many great mentors in the game that he is thankful for.  Ryan is a huge Chicago Cubs fan and when he's not at the golf course is spending time with his wife Shay and daughter Brielle.
---
Penny Porter, Head Golf Professional
LPGA Class A Professional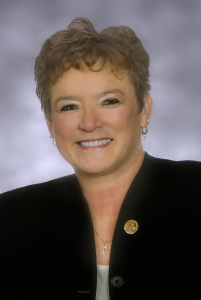 Penny Porter is from Indianapolis, Indiana. She graduated from Southern Illinois University with a Bachelor of Science degree in Education. She attended on a full golf scholarship.
Soon after graduating from college, she started in the golf business in Indianapolis, then moved to Sarasota where she became the Assistant Golf Professional at Sunrise Country Club for three years. She then moved to Sebring, Florida and was name the Assistant Golf Professional at Sun' N Lake Golf and Country Club. She held that position for two years before being named Head Golf Professional and held that position for three years. Penny moved back to the west coast of Florida and took the Clubhouse Manager Position for Manatee County Golf Division for nine years before moving back to Indiana to help in the care of her parents. Penny started working for RH West Management Company in the position of Women's Golf Director and Merchandise Coordinator, Penny coordinated all the Women's Programs between two facilities for several years. Penny then took the Head Golf Professional at Deer Creek Golf Club for three years prior to being named the Golf Professional at Dick's Sporting Goods in Greenwood, Indiana. Penny's team became one of the TOP 20 Pro Shops out of 600 stores nationwide. Penny was named Employee of the Month several times over her eleven-year tenure with Dick's Sporting Goods. After Dick's cut all the golf professional positions nationwide, Penny decided to move back to Sarasota to care for her aunt. Penny took the Assistant Golf Professional position at TPC Prestancia and was in that position for four and half years.
Penny has held several offices in the LPGA and currently serves on the National Hall of Fame Committee. Penny was the recipient of the Goldie Bateson Service Award in 2013. Penny is an accomplished Golf Instructor and has coached all skill levels from beginners to touring professionals. In her leisure time, Penny enjoys kayaking, racquet sports, board and video games and reading. Penny loves pets and has a cat named Sonny.